Products
Repair Parts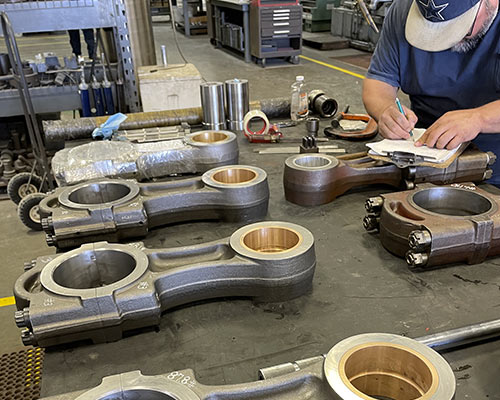 Maintains an Exchange Valve Inventory that is available for immediate delivery. Exchange valves are reconditioned to OEM tolerance, repair standard dimensions and OEM part number.
Valve Repair
Packing and Wiper Gland Repair
Cylinder-Relining & Plasma Spraying
Connecting Rod and Crosshead Repair
Exchange Parts
Compressor Elements has built up a very large inventory of parts that are available for exchange to speed up our customers' work and reduce the down time on compression. Items available for exchange are: Crankshafts, Compressor Cylinders, Packing and Wiper Glands, Compressor Valves, Connecting-Rods, Crossheads, and VVCP Cylinder Heads, Just to name a few.
Ariel OEM Factory Torquing Tools
KBU, KBV, and KBZ Frames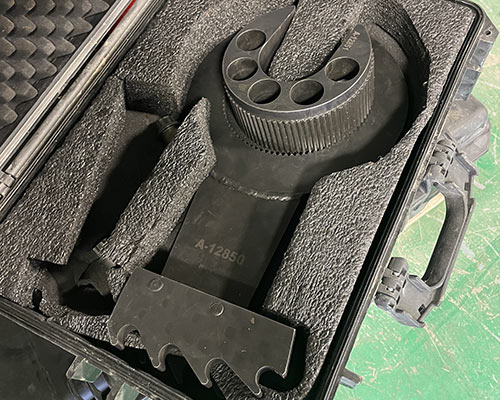 Compressor Elements owns a complete set of the OEM Ariel Corp. "Specialized Torquing" tool kits. These torquing tools are available for customer rental jobs. These tools are for installation and removal of Crosshead jam nuts, and also includes  tooling to torque Main Cap Bolts, and Connecting Rod Bolts. These tools are available on a daily rental basis.
New Manufactured Parts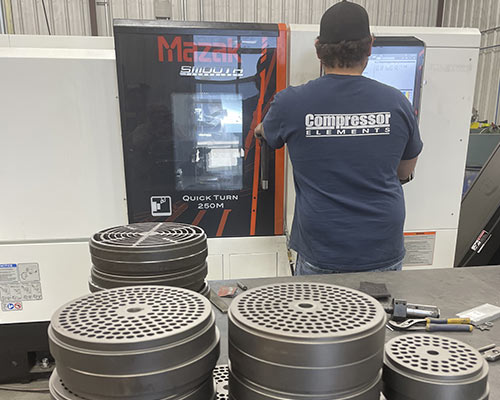 Furnishing New CNC manufactured compressor valves since 1977. Seats, Guards, Repair Kits and New Valve Assemblies: In-stock & ready to ship!
Pistons & Rods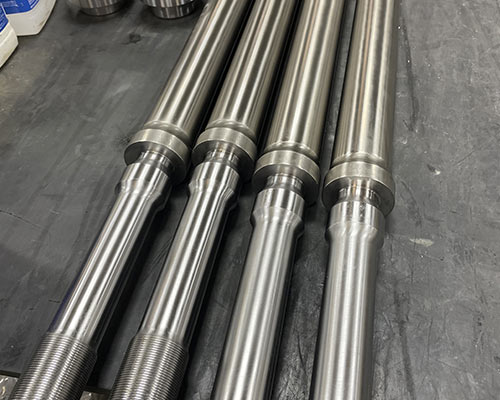 Compressor Elements manufacturers all brands of compressor pistons  and compressor rods. Compressor Elements Rods are manufactured using 4140 HTSR Steel, base material. All Rods manufactured by Compressor Elements are Heat-Induction hardened packing areas and are 55-60 RC hardness. All piston and crosshead rod threads are 100% Rolled-Threads, and this process of rolling threads is performed in our Monahans facilities. Compressor Elements is able to offer a match to the original OEM piston rods or some that are upgraded to better than OEM work processes. 
Compressor Pistons are manufactured in all types and materials, Cast-Iron, Aluminum, and Steel. We are capable of manufacturing 1 piece, 2 piece and 3 piece design pistons to match critical customer weights for balancing of the compressor frame. All aluminum pistons go through an Anodizing process to harden the external surfaces that may come in contact with the piston rings and piston wear bands.
Equipment Sales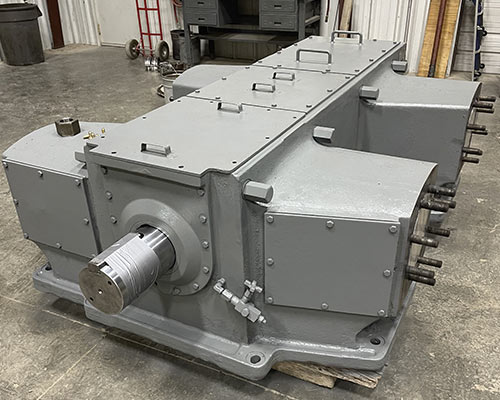 Compressor Elements is able to furnish Used, Reconditioned, Unused and New gas compressor component parts. Compressor Elements inventories even the larger equipment items needed to accommodate our customers' needs. Compressor Elements warehouse stock consists of Crankshafts, Compressor Frames, Connecting-Rods, Crossheads, Compressor Cylinders, VVCP Cylinder Heads, and Oil Pumps to name just a few. The above items listed are available for Exchange or Outright Sale.