Services
Compressor Valves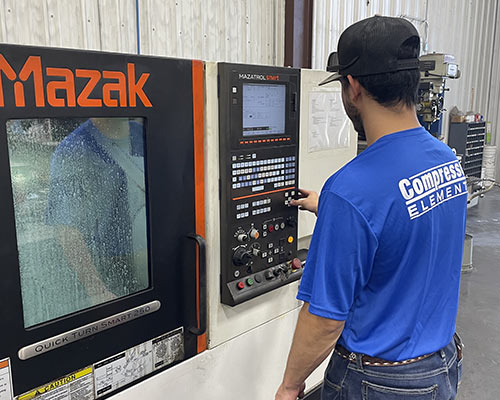 Compressor Elements has excelled in all brands and type compressor valve repair for over 45 years. We have the experience personnel  and shop capabilities to give our customers the fastest turnaround times and furnish our customers with the highest quality of repairs. Compressor Elements also, has manufactured new compressor valve assemblies and component parts since 1977 using the latest Mazak  CNC (Computer Controlled ) machine tools. Compressor Elements currently has 17 turning centers and milling centers that are 100% dedicated to Compressor valve, seats, guards and valve plate manufacturing.
Experienced Machining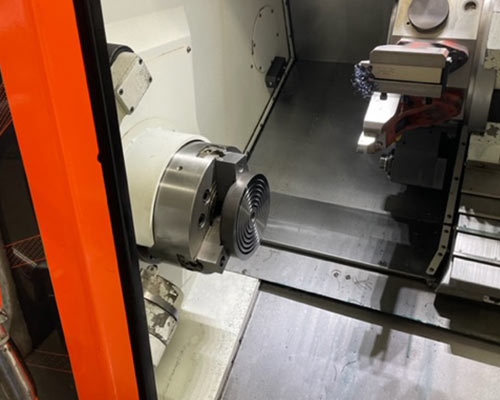 We also manufacture compressor parts to your exact specifications. 0ur Quality Control department carefully checks precise tolerances. To save valuable time we maintain an archive of all your past repairs, ring and valve specifications, groove dimensions and weights, etc. And, as with all Compressor Elements' parts or repairs, your job is guaranteed.
Compressor cylinder relining
Pistons and rods
Pistons rings and rod packing
Compressor valves
Thread rolling
CNC machining
Repair parts
Used and refurbished compressors
Gas compressors packaging 200hp - 1500hp
Cylinder Plasma Spray Shop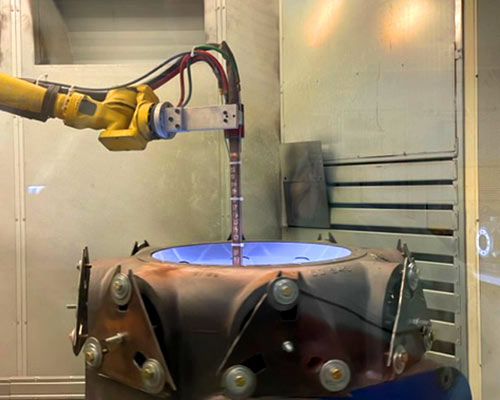 Compressor Elements invested in a State-of-the-Art cylinder plasma spray system in 2015. Cylinder Plasma Spray is an OEM approved cylinder repair process. Plasma Spray coatings are 55-60 RC hardness to insure long life on repaired cylinders. The Plasma spray repair is available for our customers cylinders and it is also used on our company owned exchange cylinder inventory.
Shop capabilities include:
internal Diameters Ranging From 5" To 36"
OEM Recommended Repair Process
55-60 RC Running Surface Hardness
Computerized, Robot-ControI led Repair Process
Fast Turn-Around Times
Cylinder Relining & Repair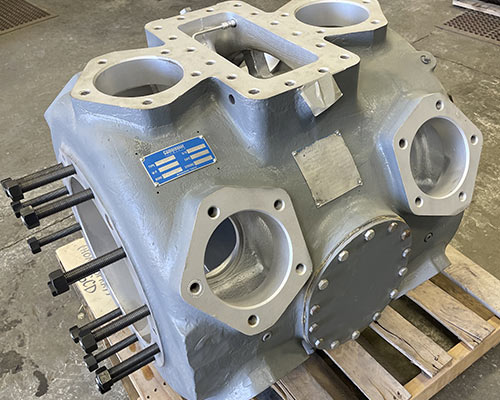 Compressor Elements is capable of replacing and installing interference liners where required. Cylinders that have been bored out in the past for liners require this process, where the spray process of repair is not available on these cylinders. Compressor Elements has performed interference liner repair jobs since 1991.